About Nechako White Sturgeon
Dwelling in the waters of Nechako River watershed is a survivor from the age of the dinosaurs – White Sturgeon (Acipenser transmontanus). This magnificent animal is the largest freshwater fish in Canada, and has existed relatively unchanged for millions of years. It is likely that White Sturgeon arrived to the Nechako watershed from the Upper Columbia River system when the two were connected over 10,000 years ago after the last ice-age. Since that time, the White Sturgeon in the Nechako River appear to have remained almost exclusively within its waters, using the deep waters of the river and lakes for winter refuge and, in late spring, congregating to spawn in the river. Research to date indicates the Upper Fraser Designation Unit (DU) of White Sturgeon (Upper Fraser, Middle Fraser and Nechako River populations) is genetically distinct from other populations and within that DU, the Nechako River White Sturgeon is a unique group.
It is unknown how many adult sturgeon historically inhabited the Nechako watershed. Dakelh Elders share that for centuries their people caught White Sturgeon, and a record from the Hudson Bay Company from 1818 reports 21 sturgeon 2.2-3.6m in length being caught in Stuart Lake. The most recent estimates suggest there are 630 adult sturgeon[1] and very few naturally-spawned young sturgeon in the Nechako River. Since sturgeon do not begin spawning until 20 to 40 years of age, the lack of young sturgeon means that an entire generation is missing. If nothing changes, there may be too few mature animals to sustain the population and Nechako White Sturgeon could become extirpated. This has led to Nechako White Sturgeon being listed as Critically Imperiled by the British Columbia Conservation Data Centre, as Endangered according to the Committee on the Status of Endangered Wildlife in Canada (COSEWIC), and as an Endangered Species under the Species at Risk Act (SARA).
[1] Carruthers et. al. in preparation. 2012 estimate.
Explore this website to learn all about Nechako White Sturgeon and the projects, programs, and educational resources of the Nechako White Sturgeon Recovery Initiative.
---
Nechako White Sturgeon Recovery Initiative
The Nechako White Sturgeon Recovery Initiative (NWSRI) was formed in 2000 with the goal of returning the Nechako White Sturgeon to a self-sustaining population. The NWSRI has a Recovery Plan that guides projects and further research.
What's Happening in NOVEMBER?
• The Where is My Fish page has been updated. Check-in on any fish you or your school have released to see if they have been recaptured!
• The water temperature in the hatchery starts to lower to winter temperatures, and feeding of juvenile sturgeon slows or may even stop!
• Check out the 2018-2019 School Sturgeon Calendar for reminders on what is happening year round for Nechako White Sturgeon. Teachers who do not have a school calendar can request one for FREE, or download it from our Education page.
Nature Guides - more for schools!
Due to popular request, we have printed more copies of the Nature Guide and Educational Resource and will be distributing them to schools in April. If you haven't seen a copy of the Nature Guide at your school, please check with your librarian or school Principal. Contact the NWSRI Coordinator for more information.
Every Sturgeon Counts - and so do your ideas!
Emergency Sturgeon Live Release Boat Kit Program is finishing up for another year of fishing. The NWSRI is currently working on a project to evaluate and promote the Boat Kit Program for 2019. If you have ideas on how to help make the Boat Kit Program a great success, please contact us at info@nechakowhitesturgeon.org. Learn more about this project.
---
Master's Study on Predation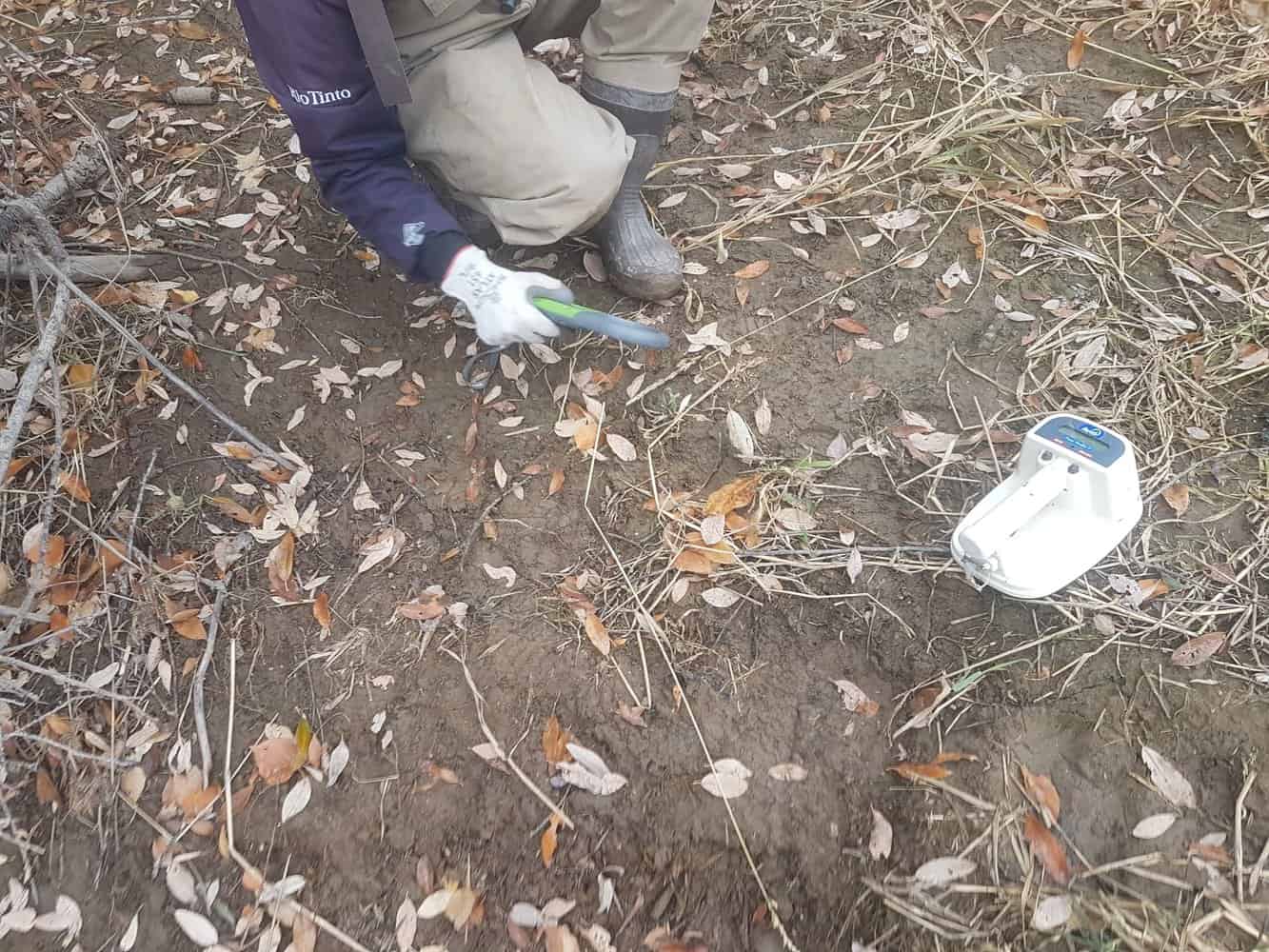 Former NWSCC Technician and now Master of Science student Cale Babey is looking at gaining a greater understanding of river otter predation of hatchery released juvenile Nechako White Sturgeon. This includes where predation is happening, when it's happening, and how much of it is happening. His research primarily involves searching for and collecting juvenile sturgeon PIT tags from river otter latrine sites (every sturgeon released from the hatchery gets a unique PIT tag). Cale will also be doing a dietary analysis of river otters in the Nechako River through the collection and analysis of scat to determine the presence of juvenile sturgeon in the diet compared to other prey species.
More on this study to come over the next months and into 2020/21. To learn more now, listen and read up what Wayne Salewski, Chair of the Community Working Group, has to share about otter predation on sturgeon.
Omineca Express article, November 2018: At-risk white sturgeon preyed upon by otters in the Nechako watershed.
CBC Daybreak interview, November 27, 2018
---
Nechako White Sturgeon Conservation Centre
HATCHERY WINTER TOUR Schedule:
Hours starting September, 2018 are:
Thursdays at 2:00 pm
Meet the tour guides by the benches at the main entrance of the Conservation Centre.
The inside of the Conservation Centre may be closed to the public for biosecurity purposes until June. If so, tours will take place outside the hatchery and along the Nechako River.
Due to the limited parking space at the Conservation Centre, please park at Riverside Park or the boat launch area and walk back to the Conservation Centre.
Funding for these tour guide/intern positions has been generously provided by Rio Tinto through their Donations and Sponsorships Program, which contributes to community-building initiatives in their host communities. Funding is dedicated for a program to increase opportunities for those interested in career paths in the fields of fisheries, fish culture or teaching for people in the communities of the Nechako Watershed. This is year two of this funding.
Souvenirs
One way for you to be a part of the recovery process of Nechako white sturgeon is to support us through cash donations and/or purchasing some great souvenirs! We have lapel pins, sturgeon stuffies, and t-shirts. Check with our tour guides for the suggested donation price of these items.
****
For more information on any of our programs please visit the individual web page tab.
****
CONGRATULATIONS!! On January 31st 2008, at the regional Premier's Awards in Prince George, the NWSRI won a Silver Award in recognition of our our teamwork and success in promoting white sturgeon stewardship and work towards recovery of the population.
SaveSave
SaveSave
SaveSave
SaveSave